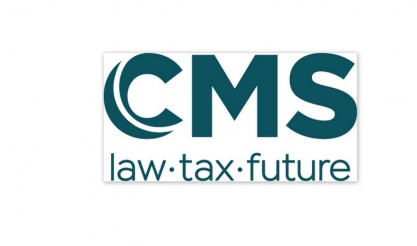 Romanian Competition Council recently published, for public consultation, the Instructions on the individualisation of penalties for offences under Law no. ...

A Corporate and M&A Group at SAA advised Walden Group - the European leader in transport in healthcare - on its acquisition of the Romanian target. The acquisition of Alex Transport follows Walden ...

The Gruia Dufaut Law Office assisted Groupe Atlantic, through the acquisition process of land and industrial premises in the PWP BUCHAREST NORTH industrial park from Ariceștii Rahtivani, Prahova Coun ...

The new financing supports the continuation of the sustainable development program and implementation of strategic investments in technologically advanced solutions in the field of energy and raw mate ...

Recently, the interest of Romanian real estate investors in contracting financing from banks in the United Arab Emirates has grown significantly, many of them requesting specialized consulting to ensu ...

RTPR has assisted the private equity fund Innova Capital in relation to the acquisition of a majority stake in NETOPIA Group, one of the best known payment service providers (PSP) in Romania. The grou ...

SIMION & BACIU is pleased to announce the consolidation of the firm's expertise in the D ...

Wolf Theiss acted as legal advisor to Banca Comercială Română S.A. in relation to its i ...

Romania has a growing population of technology start-ups thanks to its pool of talented pr ...

Nestor Nestor Diculescu Kingston Petersen (NNDKP) successfully represented a major local f ...

A multidisciplinary team of lawyers specialized in administrative and commercial litigatio ...

This acquisition marks Encora's formal entry into the European market. Softelligence wil ...

In a surprise move on 16 May 2023, the Romanian Consumer Protection Authority fined 11 loc ...
Citeste pe SeeNews Digital Network
BizBanker

BizLeader

SeeNews

in curand...